Nature's Best - Location - Location - Fun and Private Near Trinidad Lake and Wildlife Viewing!!
Longs Canyon Ranch 12 (County Road 16, Trinidad)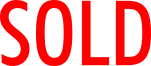 Nature's Gift at it's Finest! Are you looking for the perfect place to settle in southern Colorado to build your dream home in the mountains but close to amenities of town and outdoor recreation? Look no further. This one will resonate with your desire to live amidst wildlife, forest, meadow parks, trails and Views....did I mention the great rock outcroppings and mesa top splendor? Near Trinidad Lake and Highway 12 & State Wildlife Viewing Area!
Price:
$72,000.00
SOLD
16-620 429
Features at a Glance...
Views of Fishers Peak and Some Huajatolla's
Mixed Lush Forest and Meadow Parks
Turkey glen and wildlfe haven
Near Recreation and Trinidad
Views of Fishers Peak and Some Huajatolla's
Have a question about this property?
Want to see it for yourself?
Call or text 719-680-0743 anytime.
(Your call will be answered by a friendly real estate professional, not a call center.)
Quick Facts...
Street Address: County Road 16
Closest City: Trinidad
County: Las Animas
Zipcode: 81082
Longitude: -104.633038
Latitude: 37.107796
Ranch Development: Longs Canyon Ranch
Parcel Number: 12
Parcel Size in Acres: 35.13
Tax ID: 14356600
Tax Year: 2015
Taxes: 9.51
Zoning: Ag Vacant
Legal Desription: RIVER RANCH LONG CANYON LLC LOT-12- CONT-35.13 ACRS M/L LOCATED IN PT-S2SE-01-34-65