620 Tillotson St., Trinidad
Trinidad, Colorado
Openhouse Friday noon til 3:00 p.m.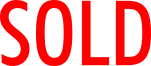 Complete Renovation for this stunning Colonial Rival Queen Ann Style Victorian w/ New England Gambrel Roof. Perfection was this owner's goal and she hired the best craftsmen to achieve it. Staircase was hand crafted oak rebuilt and custom stain glass windows were installed; plumbing and electric completely redone with two furnaces installed and basement finished as a crafts-room with additional bathroom and laundry room. Top of the line appliances. Newly built 2 car garage detached and fenced dog run. Power gate back entrance. Terraced Concrete patio, covered porch are just a few things to see. New Roof. Four bedrooms accompany the charming living spaces and did I mention the incredible view? If you are looking for a legacy home -you will not want to miss this one. Open House Fri.
Price:
389900
SOLD
17-606 437
Features at a Glance...
Historic Home - Great Neighborhood -
Fishers Peak View
Covered Porch and Patio
Stain Glass Windows
Custom Oak Staircase
Custom Hickory Cabinets
Detached Garage and extra storage shed
Power Back Gate
Historic Home - Great Neighborhood -
2 Furnaces - 2 AC Units
Have a question about this property?
Want to see it for yourself?
Call or text 719-680-0743 anytime.
(Your call will be answered by a friendly real estate professional, not a call center.)
Quick Facts...
Street Address: 620 Tillotson St.
City: Trinidad
County: Las Animas
Zipcode: 81082
Year Constructed: 1904
Total Number of Bathrooms: 3
Total Number of Rooms: 13
Square Footage Above Grade: 2374
Total Square Footage of Living Area: 3374
Parcel Size in Acres: 1904
Tax ID: 10825040
Tax Year: 2017
Taxes: 653.56
Legal Desription: C P TREATS BLK-41- LT-22-