Small town living at it's best in historic Cokedale!
1H2H Spruce St, Cokedale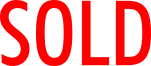 This 4 bedroom 2 bathroom home is located in the quiet historic coal mining town of Cokedale. Located next to the Cokedale park and near the Town Hall this home sits on the corner of Elm and Spruce. Home offers a mud room, laundry area, open kitchen, and large living room with a fireplace and built in bookshelves. Come take a look and see what you think!
Price:
$115,000
SOLD
20-981 457
Have a question about this property?
Want to see it for yourself?
Call or text 719-680-0743 anytime.
(Your call will be answered by a friendly real estate professional, not a call center.)
Quick Facts...
Street Address: 1H2H Spruce St
City: Cokedale
County: Las Animas
Zipcode: 81082
Longitude: -104.62091
Latitude: 37.145485
Year Constructed: 1907
Total Number of Bedrooms: 4
Total Number of Bathrooms: 2
Total Number of Rooms: 7
Square Footage Above Grade: 1596
Total Square Footage of Living Area: 1596
Parcel Size in Acres: .24
Tax ID: 12254000
Tax Year: 2019
Taxes: 221.96
Zoning: Residential
Legal Desription: COKEDALE ROW-H- LTS-1-2-