RUSTIC ELEGANCE IN THE PERFECT MOUNTAIN SETTING...
33040 Fisher Peak Pkwy, Trinidad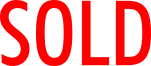 Truly Yours for such an incredible price! Furniture and 2017 Kubota Tractor included (97 hours w Mower and Blade) See it for yourself and while you are at it, let's compare areas, amenities and quality of value.
This one was built with love and native knowledge of a solid and classic ''chink and groove'' log home tradition. Artistic and creative the main house looks out in all directions to magnificent views, gentle meadow parks and forest...manicured trails then traverse to a wildlife meadow below.
Such a sanctuary and wildlife haven! The 3600 SQ FT (20 ft ceiling Farm Utility Building and loft office bonus this property big time. City Water & Radiant Heat adds to the comfort and conveniences of a home located not far from trending Trinidad Colorado.
Brand new LG appliances and newly installed 16 KW Generac stand by generator included as well as KUBOTA 2017 (97 hours B2650) with Front Buchet/Mower/Blade - Included FURNITURE (excepting family antiques, leather sofa and two chairs)
Price:
$650,000
SOLD
19-936 460
Have a question about this property?
Want to see it for yourself?
Call or text 719-680-0743 anytime.
(Your call will be answered by a friendly real estate professional, not a call center.)
Quick Facts...
Street Address: 33040 Fisher Peak Pkwy
City: Trinidad
County: Las Animas
Zipcode: 81082
Longitude: -104.52377
Latitude: 37.049145
Ranch Development: Santa Fe Trail Ranch
Year Constructed: 2007
Total Number of Bedrooms: 4
Total Number of Bathrooms: 3
Total Number of Rooms: 9
Square Footage Above Grade: 1997
Total Square Footage of Living Area: 2400
Parcel Size in Acres: 35.24
Tax ID: 13215500
Tax Year: 2019
Taxes: 1121.00
Zoning: Agricultural
Legal Desription: SANTA FE TRAIL RANCH UNIT-7B- (OAK PARK) LOT-D55- CONT-35.24 ACRS M/L (LOCATED IN TWP-35- RNG-64)